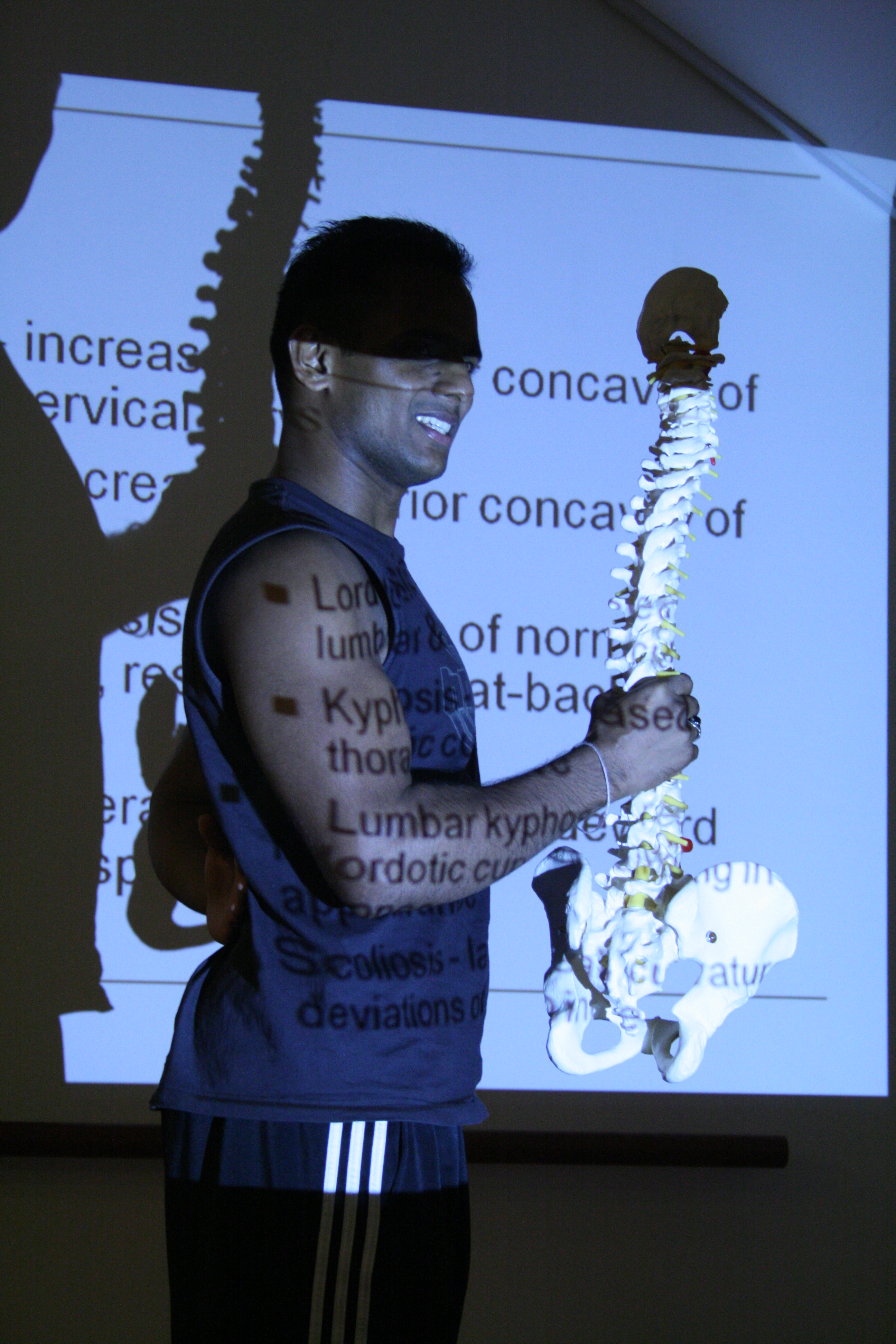 Certificate Course in Backache Management (Yogic Methods)
        Pre-requisite :
    YTTC 200hrs/ General Practitioner

    Should be able to read ,write and understand English language

    Passion in Yoga therapy
    Duration- 24hrs

    Date–   27th May-31st May 2019

  Cost– $600
              Note: 10% early bird discount if register  before 1 st
 May

 2019

For registration please email to dr.venkysyoga@hotmail.com or whatsapp +917709311655
          Topics covered:
   Anatomy of the spine-

   Study of various curves of the spine.

   Understanding anatomy of thoracic and Lumbar vertebrae.

   Study of origin and insertion of back muscles and their functions.

   Study of structure and component of spinal disc.

   Study of Structural changes of vertebrae in a disease condition.

   Study of ligament structure of the spine.

  Various causes of backache

   Study of various conditions of the spine (i.e slipped disc, Spondylosis, Spondylitis, spinal stenosis etc)

   Psychological, structural and nutritional factor affecting spinal health.

Application of Yogic practices for backache-

  Modification of asana for therapeutic purposes.

  Application of Active and passive form of asana.

  After the course you will be able to understand the etiology of various neck and back conditions.

  You will able to apply yogic practices to manage various conditions of the spine effectively.